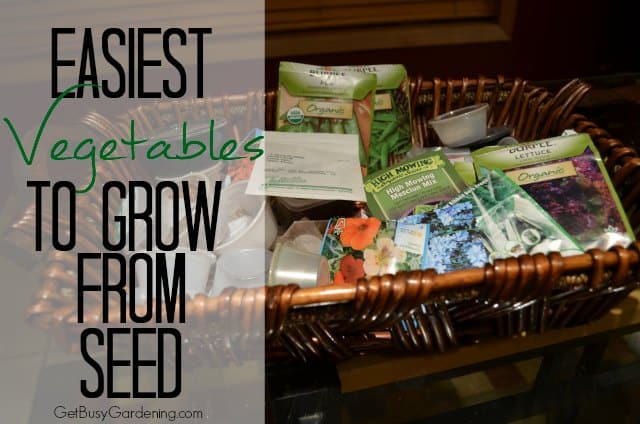 Starting vegetable seeds is much cheaper than buying plants in the spring, and saving all that money is very appealing to the beginner on a budget. But many new gardeners tell me that they're too nervous to try starting vegetable seeds. It can be overwhelming to think about everything that goes into it.

I mean, what type of equipment should you buy, and where will you set it up in the house? What type of soil should you get? How are you ever going to keep the seedlings alive long enough to plant them into the garden – oh, and how do you know when to plant them in the garden? Then there are terms like "seedling blight" and "hardening off"… yikes! Intimidating right? I know how you feel.
Don't worry, starting vegetable seeds doesn't have to be that hard or scary. If you're interested in trying to grow vegetables from seed for the first time, start with vegetables that are easy to grow from seed, and then sow (plant) them directly into the garden or in pots outside. That way, you don't need to worry about the pressure of starting vegetable seeds indoors.
Easy Vegetable Seeds To Direct Sow
There are several types of easy vegetable seeds that you plant directly into the garden, and grow fast enough that they don't need to be started indoors. Pick of few of your favorites from this list, and try those first.

Easy Vegetable Seeds To Start Indoors
If you want to try starting vegetable seeds indoors, but you're not sure which ones will be the easiest for the first time gardener, try these…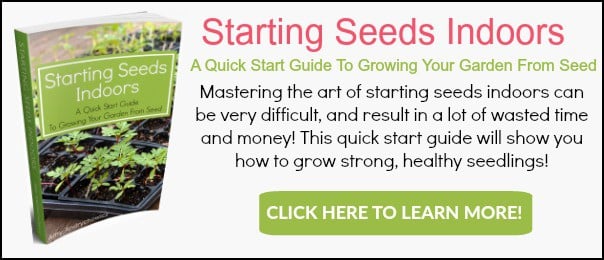 More Tips For Growing Vegetables From Seed
For more information about how to start seeds inside, and tons of tips for starting seeds indoors, click here… Sowing Seeds
Leave a comment below and tell me about your favorite vegetables that are easy to grow from seed.
Pin It!