Money tree plants (Pachira aquatica) are known for their braided trunks, and delicate looking umbrella shaped leaves. They look like they'd be difficult to grow, but they're actually easy to care for and make excellent houseplants.
Money trees are also commonly used for bonsai, and a great choice for someone who's just learning. When given the right money plant care, they will grow and thrive in your home for many years.

There are two types of plants (that I know of) that have the nickname of "money plant". Those two plants are the crassula money plant (aka: jade plant), and the pachira aquatica money plant (aka: money tree plant).
Don't get the indoor plant care tips for these two mixed up… they require very, very different care.
In this post, I will be talking about money plant care tips for the pachira aquatica money tree plant. So, if you're looking for information about caring for jade plants (crassula), then go to this post instead… jade plant care guide.
Otherwise, you're in the right place so keep reading!
Pachira Money Tree Plant Meaning
No, money plants don't grow actual money (wouldn't that be nice!), but there is meaning behind the name.
Pachira aquatica got the nickname because they have a reputation for bringing good luck and good fortune to their owners.
Maybe you've never heard the name, but you might recognize a money plant because it's one of the most popular braided tree trunk plants.
Braided Money Tree Benefits
As I already mentioned, braided money tree benefits include bringing you good luck and financial prosperity.
Money tree plants are also very popular in Feng Shui, because they are said to bring positive energy into the room where they're growing.
Money tree plants are commonly given as gifts for all of these reasons, and what a wonderful gift.
I'm not sure how the money plant got such an amazing reputation, but I'm thinking about growing one in every room of my house!
Pachira Money Plant Care Tips
Money tree plants look like they would be super fussy, but they're actually pretty easy to grow houseplants.
They're a great choice for someone who's a novice, and wants to start growing plants indoors.
And, if you want to try your hand at bonsai, a money plant is the perfect specimen to start with!
Here's how to take care of a money tree plant…
Watering Your Money Tree Plant
One of the main keys to good money plant care is proper watering. Money trees like water, but won't tolerate being overwatered for very long. Consistent overwatering will cause root rot, and eventually kill the plant.
Allow the soil to dry out slightly between waterings, but don't let it dry out completely.
When it's time to water, give your money tree plant a good drink, and then allow the excess water to drain from the holes in the bottom of the pot.
Afterward, make sure to empty the cache pot or plant tray so the plant is never sitting in water.
Money trees don't need as much water during the winter as they do in the summer, so allow the soil to dry out a bit more between waterings in the winter.
If you have a hard time giving your plants the correct amount of water, I recommend buying a soil moisture gauge to help you monitor the moisture level.
Humidity
Another important part of successful money plant care is humidity. Humidity is especially important during the winter months, and money tree plants like a lot of humidity.
Heating our homes during the winter sucks the humidity out of the air, and that can be pretty tough on these sensitive houseplants.
To help increase the humidity level around your money plant, you can run a humidifier near the plant, put it on a pebble tray filled with water (don't allow the plant to sit in the water though), add a decorative element by growing a money plant in a small plant cloche, or grow a few of them in a mini indoor greenhouse.
To help you maintain the proper humidity level, keep an indoor humidity monitor near your money tree plant.
Proper Lighting For Money Tree Plants
One of the reasons growing money plant indoors is so easy is because they aren't super picky about lighting.
Money plants prefer bright, indirect light. But they will adapt to lower light conditions, especially during the winter.
They will actually suffer if they get too much sun. Too much direct sunlight can burn their leaves, so keep it out of that sunny window.
It's actually perfect, since most of us don't have a ton of direct sunlight in our homes anyway! So you can save that coveted sunny windowsill for the houseplants that need it.
Potting Soil For Money Tree Plant
Plan to repot your money tree plant into fresh soil every few years as part of your regular money plant care routine.
A general purpose potting soil will work fine for growing money plants. But, money tree plants will grow their best in a fast draining soil that also retains moisture (sounds like a funny combo, I know).
So, to get the perfect soil for money tree plants, you need to add a few things to your general potting mix.
Add some peat moss or vermiculite to help the soil retain moisture, and also perlite or pumice to help it drain fast.
If you don't want to fuss with all of that, you can't go wrong if you buy a bonsai soil mix for them.
When the time comes for repotting your money tree plant, make sure you choose the right sized container. You don't want to choose one that is too large for the plant, because that can cause issues with overwatering and root rot.
Money plants can be grown in very small pots, especially if you want to keep the plant small. So choose a pot that's only slightly larger than the one it was growing in before.
Repotting plants encourages new growth, so wait until spring or early summer to repot your money tree.
Related Post: Tips For Repotting Houseplants
Fertilizing Your Money Plant
As part of your regular money plant care routine, you can feed your money tree using a half dose of liquid fertilizer every couple of weeks during the spring and summer.
Stop fertilizing in early fall, and don't fertilize your plant at all during the winter.
I recommend using an organic compost fertilizer, which you can get in liquid form or buy compost tea bags and brew your own.
Other types of organic plant fertilizer like this indoor plant food would work great on money tree plants too. If you find it easier, you could use a granular fertilizer instead of liquid fertilizer.
Houseplant Pest Control
Insect pests aren't normally an issue for healthy money tree plants, but whiteflies and aphids can sometimes invade. If you discover bugs on your money plant, begin treatment immediately.
Don't use chemical pesticides on houseplant pests though, they aren't very effective (plus they're harmful to us and our pets!).
Instead, I recommend using organic neem oil, which is a natural pesticide, or horticultural oil to control pests.
Soapy water spray is also very effective against most houseplant pests. I like to use a mixture of 1 tsp Dr. Bronner's Baby-mild Liquid Soap per 1 liter of water, then spray it on the leaves to help control the bugs. Insecticidal soap also work great.
You can use a yellow sticky trap to help control the adult whitefly population until you're able to get rid of them for good.
How To Prune Money Tree
In general they don't need to be trimmed, but regular money tree plant pruning will help to keep your plant small.
To prune them, you can pinch or trim off the tips of the new growth. This will help to keep a money tree size small, and also encourages branching to make it more shapely.
New leaves will grow back quickly, which is one reason why this plant is so appealing as a bonsai plant.
I recommend using bonsai pruning shears for wonderful precision cuts. A micro-tip pruning snip will work great also.
It's best to prune money trees in the spring or summer months, you don't really want to encourage new growth while the plant is resting during the winter. You can prune off any dead or damaged leaves as needed to keep the plant looking it's best.
Troubleshooting Money Plant Care Problems
Overwatering and leaf drop are two of the most common money plant care problems that people tend to have, and both are very common issues. Here's how to troubleshoot the symptoms, and what to do about it.
Money tree has yellow leaves – Yellow leaves on a money tree plant is cause by too much water, and it meant the plant is in danger of being overwatered. To fix this issue, allow the soil to dry out more between waterings (see the watering section above for details about how to properly water money plants).
Dry crispy leaves – Money tree leaves will dry out if there isn't enough humidity in the air. Do whatever you can to raise the humidity level around the plant, and make sure it's getting enough water (see the water and humidity sections above for more details). Money plants are also sensitive to sudden air temperature changes, and can suffer if they're exposed to hot or cold drafts. Make sure to keep your plant away from heat vents and drafty doors and windows.
Related Post: Houseplants Don't Like Drafts
Money tree plant dropping leaves – Money plants are a bit fussy about their location and don't like to be moved around. If you move a money plant around too much, it will get mad at you and start dropping it's leaves. So just leave it where it is, and try not to move it too much. If you just brought the plant home, give it some time to adjust and don't overwater it. Leaf drop is common for new plants that just came home.
Money trees are very cool looking plants that are easy to grow indoor plants. I'm not sure if it will actually bring you all of the money tree benefits that I mentioned above, but it can't hurt to try.
Besides, growing money plant indoors is fun and rewarding. And heck, if you ever decide to try your hand at bonsai, your money plant will be there waiting.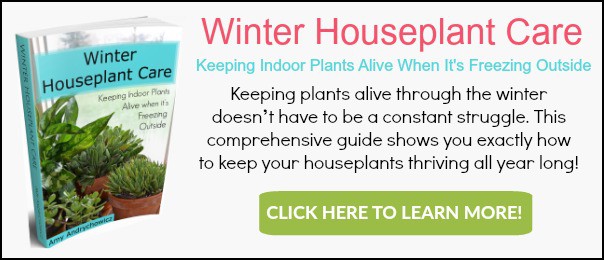 Products I Recommend
More Indoor Plant Care Posts
Do you grow a money tree plant indoors? Share your tips about money plant care in the comments below.