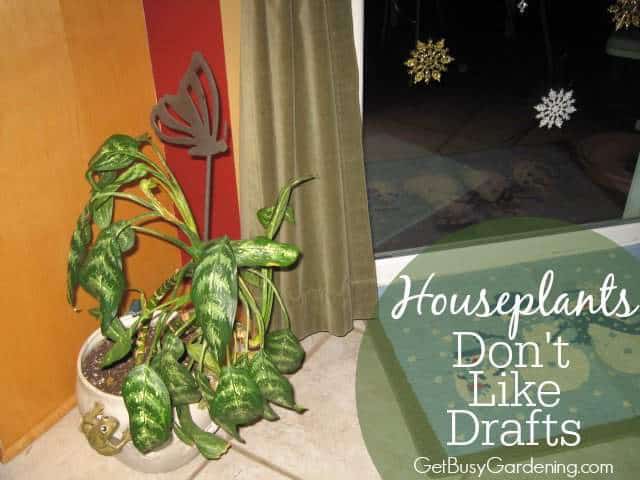 Let me start by telling you a little story… A few years ago, the leaves on one of my houseplants were turning brown, and the plant looked like it was slowly dying. This is one of my easiest to care for, hardiest houseplants so this behavior was very curious.
For several weeks, I could not figure out what was wrong with this plant. At first I thought I must have overwatered it, but the soil wasn't soaking wet, it was actually on the dry side.

Then I thought maybe it had spider mites or some other houseplant pest infestation, so I inspected it for pests but found nothing. In fact, I couldn't find anything to indicate what was wrong with this plant.
What Is Wrong With My Houseplant?
So I started the observation process that I do when any of my houseplants is sick… I watch it and check it every few days for signs of pest infestation or other issues that might be causing the problem. I was also very careful to be sure I didn't over or underwater the plant during this time.
Related Post: 20 Low Light Indoor Plants That Are Easy To Grow
Then one day during the observation period it hit me, this houseplant was right next to the patio door… and it was January. We open the door quite often during the winter to let our cats out into the screened in porch. Sometimes we will even leave the door open a crack on warmer winter days to allow our cats to have free access to the porch. The problem with this houseplant was that it did not like the cold draft.
Houseplants Don't Like Drafts
I'd never had this problem with a houseplant before, so I never thought about the proximity to the door when I put the plant in that location. I never thought about the freezing blast of air that would hit this poor plant every time we opened the door during the winter. No wonder it was upset with me, I would be upset too!!
Houseplants are very sensitive to drafts, especially when the air is freezing cold. It only takes a second for plant leaves to freeze when they are exposed to the cold, so my poor houseplant was slowing freezing to death! Once I discovered the problem, I moved the plant to a new location where it thrives today.
Related Post: Succulent Propagation During The Winter
If you live in a cold climate, think about where your houseplants are located in your house. Make sure you don't put any live plants close enough to a door where they will get a cold blast of air every time you open it.
If you have houseplants growing on a window ledge, close the curtains or blinds on cold nights to protect them from drafty windows.
Also keep houseplants away from any heat sources in your house, like fireplaces, radiators and heat vents. Blasts of extreme heat can kill a houseplant just like cold drafts can.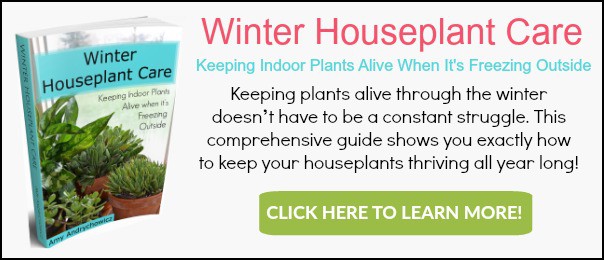 More Posts About Common Houseplant Problems
Have you ever killed a houseplant by accidentally exposing it to drafts? Tell me your story in the comments below.
Pin It!