I love radishes… love, love them! They add spicy deliciousness to my salads, and are super easy and fast to grow too. They are one of my favorite types of vegetables to collect seeds from. Saving radish seeds from the garden is a no brainer, and is a great way to save yourself some cash!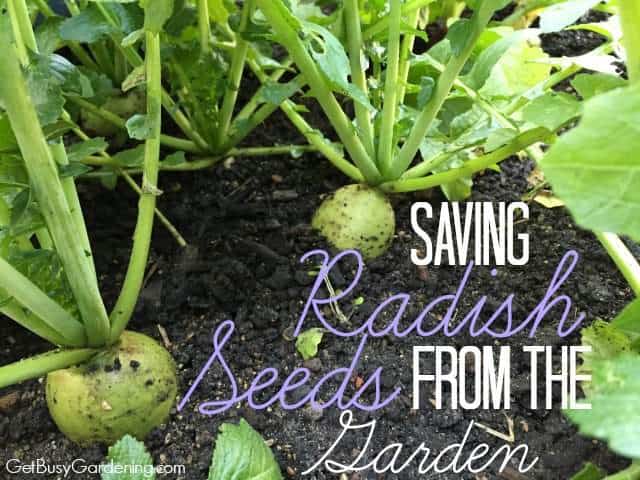 In order to produce seed, radish plants must first bolt (i.e.: flower) first. So, if you're interested in saving radish seeds, you have to plan on sacrificing some of your harvest – which is unfortunate, but think of all the new radish plants you'll be able to grow next year.

Once a radish starts to bolt, it will no longer be edible. Don't worry, you will get lots of seeds from one plant, so you don't need to sacrifice too many radishes.
How to Save Radish Seeds From The Garden
Once the radish flowers fade, you will notice seed pods starting to form. Radish seed pods look similar to a small bean. Allow the seed pods to dry on the plant, the pod will turn brown. Radish seeds are ready to harvest when you can hear the seeds rattle around in the pod when you shake it.
Related Post: Collecting And Storing Bean Seeds
Collect radish seeds before the pods start bursting open, otherwise the seeds will be lost. To collect radish seeds, use a clipper to cut the pods off the stem and drop them into a bucket or bag. Radish seeds are easy to separate from the seed pod. Gently break apart the seed pod and the seeds will fall out. Radish seeds are oval shaped and slightly larger than a sesame seed. The color of the seeds varies depending on the variety; anywhere from tan to dark brown.
You can plant radish seeds as soon as you harvest them, or you can store them in a plastic container, paper bag or seed envelope until spring. Just make sure they are completely dried out before storing seeds.
Radish seeds can be winter sown, started indoors or started directly in the garden. They do great with the winter sowing method and are one of my first containers to sprout. They will also self sow, but aren't very aggressive.
If you don't have radishes growing in your garden, here are some great, quality seeds you can buy to get started… Black Spanish Radish Seeds, Cherry Belle Radish Seeds or Watermelon Radish Seeds.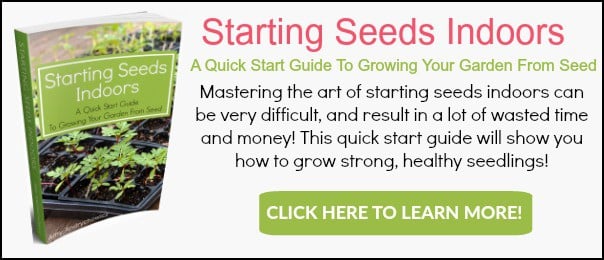 More Posts About Saving Vegetable Seeds
Click here to find out more ways to collect your own free garden seeds… Collecting and Storing Seeds
Do you collect any seeds from your garden? Tell me your favorites in the comments below.

Pin It!