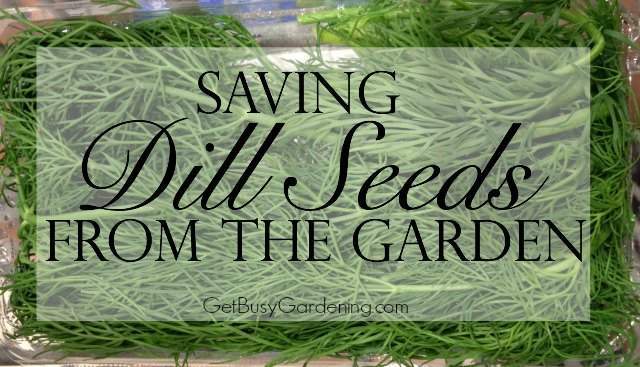 Dill is a popular herb that many gardeners grow in their garden every summer. Dill's an annual herb that can be used in tons of recipes and, of course, it's essential for making dill pickles.
But dill also makes an excellent companion plant, repelling many different types of pests insects. It's also a host plant for the swallowtail butterfly caterpillar. So, even if you don't love to eat dill, it's an essential herb to include in every vegetable garden.

The best part about dill? It's easy to collect and save the seeds, and grow dill year after year in your garden.
Much like cilantro, dill can become a welcome weed in the garden. The seeds spread and sow themselves readily. Don't worry, unwanted dill plants are easy to pull.
How To Save Dill Seeds From The Garden
In order for the dill plant to set seed, it must first bolt (i.e.: flower). So, if you want to be able to collect and save dill seeds from the garden, allow a few plants to flower.
Once the flowers fade, the seeds will start to form at the tips of the star shaped stems. Allow the seeds to dry on the plant, but don't leave the seeds on the plant too long or they will eventually blow away.
Dill seeds are flat and oval shaped. They are grayish-brown in color, with lighter colored stripes running the length of the seed, and also around the outer edge of the seeds.
Collect dill seeds by gently pinching them off, or simply clip the entire flower head, and dropping them into a paper bag or bucket. Allow the seeds to dry out completely before storing them.
Dill seeds are easy to germinate and can be winter sown, started indoors or sown directly into the garden or containers. Direct sowing and winter sowing are my preferred methods. As I mentioned, dill seeds will also self sow; but I always start a few of my own, just in case.
If you love growing dill, take a little time to collect and store dill seeds from your garden. They are fun to share with friends or trade for other seeds – and best of all, you'll never have to buy dill seeds again!
If you don't have dill growing in your garden, here are some great, quality seeds you can buy to get started… dill seeds.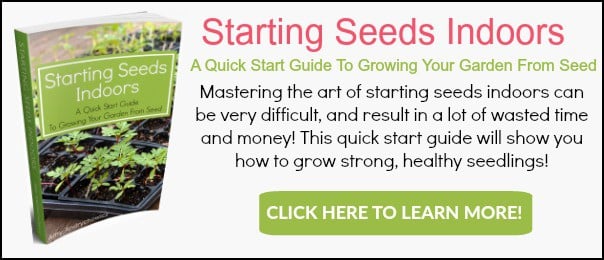 More Posts About Collecting Seeds From Your Garden
Do you collect and save dill seeds from your garden?
Pin It!