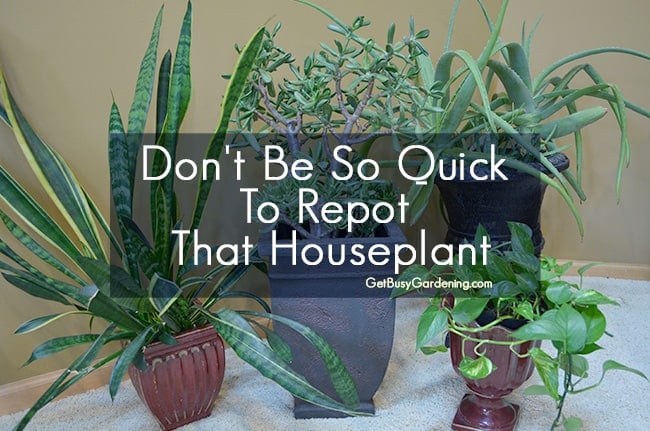 It's always exciting to get a new houseplant. Your new houseplant is lush and green, and you know right where you'll put it. The first thing you'll do when you get it home is repot it into a decorative pot.
Yep, I used to do the same thing. For some reason I thought that repotting a houseplant as soon as I brought it home was just one of those things I should do. I mean, those plastic nursery pots are boring and sometimes just plain ugly, right? But wait, don't be so quick to repot that houseplant.

If the only reason you're going to repot a houseplant is to put it into a prettier pot – or because that's what you always do with new plants…  well, those are the wrong reasons.
Repotting a houseplant can be very tough on a plant; they go into shock when they're repotted. Add that to the shock of going from living in ideal conditions in a greenhouse, to being moved to a garden center (where they don't always get the best care), to being moved again to your house… whew. The poor thing needs a break!
If the houseplant is showing obvious signs that it needs to be repotted, or the person you got if from told you it needs to be repotted, then by all means repot it. But if you're not sure, take some time to research the type of houseplant you have before you jump straight to repotting it.
Related Post: Tips For Repotting Houseplants
Did you know that some houseplants prefer to be pot-bound and will suffer if repotted too early? In fact, some flowering plants won't set buds until they're pot-bound. Many of the plants you purchase could live for a few years in the pot they come in, so why risk stressing the plant.
Next time you bring home a new plant, give the plant a few weeks to adjust to its new environment. This will also give you time to learn about the ideal care and conditions the plant needs to thrive, quarantine it for houseplant pests, and monitor it for signs of stress.
Wait… what about that ugly plastic nursery pot it came in (and what could be uglier than a hot pink plastic pot)? You can still use the decorative pot, just drop the ugly nursery pot into it.
Ahhh, now that was much easier than repotting the plant. Actually, I use plastic pots for all of my houseplants, even when I repot them. That way, I can easily swap a houseplant into a different decorative pot if I want to change my decor.
Another benefit of dropping a plastic pot into a decorative pot is that a lot of decorative pots don't have drainage holes. Without drainage holes, over watering can be a problem. If you over water a houseplant dropped into a decorative pot, you can simply pull the plastic pot out and dump the excess water. It also makes it easier when you need to move houseplants, especially larger plants. Simply pull the plant out of the heavier decorative pot, and both the houseplant and the pot are easier to move.
If the decorative pot doesn't completely hide the ugly pot, you can hide it with decorative moss.
Repotting a plant for purely aesthetic reasons isn't a good idea. Next time you're thinking about repotting a houseplant, take a minute to think about your reasons for repotting the plant first… and don't be so quick to repot that houseplant.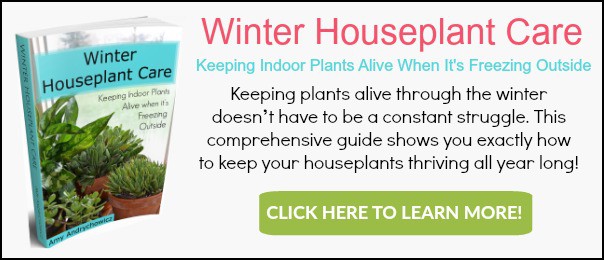 How often do you repot your houseplants?