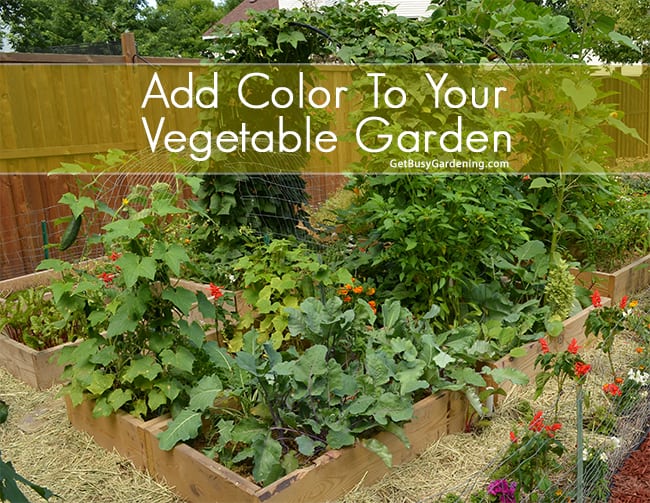 A vegetable garden doesn't have to purely functional, it can be beautiful too. Every year, I strive to add as much color to my vegetable garden as I can so that it's popping with color all season long.
Tucking annual flowers like marigolds and alyssum in among the beds is one way to add color to the vegetable garden. Flowers also help to attract pollinators and make wonderful companion plants to help deter pests from the garden.

Annual flowers are essential in my vegetable garden, but I don't want to take up too much precious growing space with flowers. So, I add as much color as I can with the crops I choose.
I'm always looking for new varieties of vegetables I can grow that will add color to my vegetable garden. There are tons of vegetables out there that add wonderful color, and are delicious too.
Here are some of my favorite edibles to grow that add color to my vegetable garden…
Related Post: 40 Versatile Vegetables That Grow in Shade
Also, this year I'm trying a few colorful vegetables that are new to me…
More Posts About Growing Vegetables
Leave a comment below and tell me your favorite colorful vegetables.