This list of indoor gardening gift ideas for houseplant lovers is packed full of wonderful items that any plant person would be absolutely thrilled to receive for any holiday or special occasion.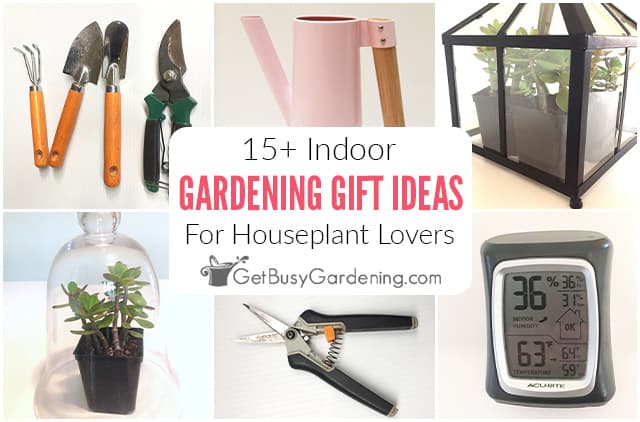 It can be really hard to find gifts for someone who adores indoor plants, especially if you're not a gardener. But don't worry, I've got you covered!
If you have a houseplant lover on your gift list, and have no idea what to get them, then this is for you! Indoor gardeners can be tough to buy for, but you'll get tons of ideas here.
Whether it be for Christmas or the holidays, a birthday, a housewarming gift, or any other special occasion, you'll find the perfect gifts for indoor gardeners below.
15+ Indoor Gardening Gift Ideas For Plant Lovers
This list contains tons of fantastic indoor gardening products, tools, supplies and books that would make great gifts for any houseplant lover.

I hope this list of indoor gardening gift ideas has helped you find the perfect present for the houseplant lover on your list.
But, if you're still struggling to find the right gifts for plant people, check out my other gardening gift guides to give you even more ideas…
More Gift Ideas For Gardeners
Add your indoor gardening gift ideas for plant lovers in the comments section below!