Happy winter solstice! That's right, today is the first day of winter here in the northern hemisphere (although we've already had a solid month of winter here in Minnesota). It is the shortest day of the year, but also the turning point for sunnier days ahead. Yippie!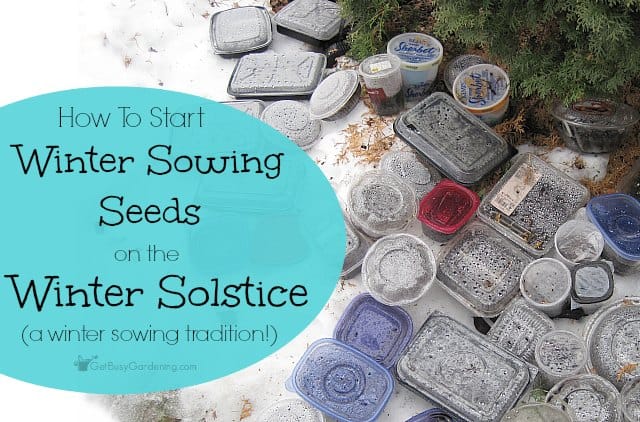 Today is also a special day in the world of winter sowing. Many avid winter sowers mark the winter solstice as the first official day of the winter sowing season. That means it's time to get busy winter sowing seeds. Woohoo, who's excited?

Winter sowing has become pretty popular over the past few years, but not everyone has heard of it so I like to help spread the word. Winter sowing is a way to start seeds outside during the winter in recycled plastic containers. If you've never heard of it before, or need a refresher, start by reading this post… Winter Sowing – A Step By Step Guide
I've written several posts about winter sowing seeds over the past few years. These posts are great sources to find information about winter sowing, get your questions answered, and give you detailed steps on how to get started.

Information About Winter Sowing:
Even if you're not going to start winter sowing today, you can start planning what seeds you want to winter sow. Also, start collecting and cleaning containers, and don't forget to buy some dirt so you're all ready to go when you decide to start.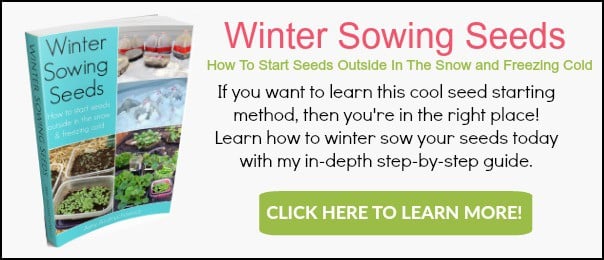 More Posts About Growing Seeds
When do you usually start winter sowing, leave a comment below and share your story?
Pin It!