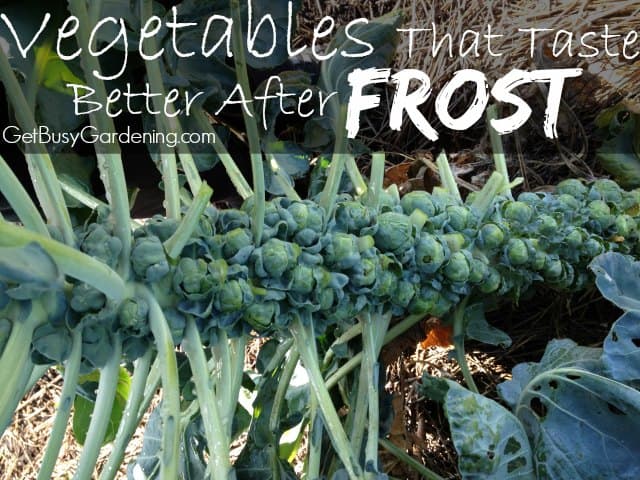 Frost is practically a swear word for gardeners (shhh, don't use the 'F' word!), especially if it comes earlier than usual. For many of us, it signals the end of the growing season. The end of delicious fresh vegetable harvests every day. But frost doesn't have to be all gloom and doom.
There are lots of vegetables that can withstand frost without any protection which really helps to ease the stress of protecting plants from frost. But did you know that, some vegetables even taste better after being touched by frost. That's because frost causes some cold hardy vegetables to produce sugars, which make them taste sweeter.

Related Post: How To Decide What To Plant In A Vegetable Garden
Vegetables That Taste Better After Frost
Many of the vegetables in the cabbage family, including cauliflower, broccoli, Brussels sprouts, collard greens and kale will become sweeter after frost. Some root vegetables, including carrots and leeks also taste better after being touched by frost.
Related Post: How & When To Plant Garlic In Your Garden
So the next time frost threatens your garden don't stress out, get excited. Leave these vegetables in the garden for the first few frosts, and see if you can taste the difference.
Up Next: Growing Vegetables: The Ultimate Vegetable Garden Guide
More Vegetable Gardening Posts
Do you grow any vegetables that taste better after frost?
Pin It!