I'm super excited to officially announce the release of my first eBook out into the world. Writing a book has been a dream of mine for a long time, and something I can now check off my bucket list. It's been quite a ride, and I truly hope you will love the book!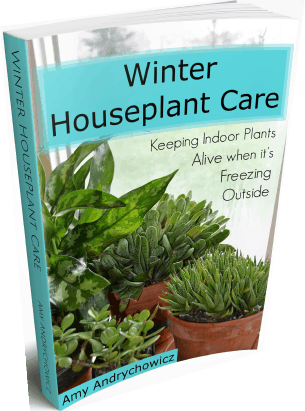 Wow! It's been a crazy few months, and now that the eBook is officially done, I thought it would be fun to give you a behind-the-scenes look at the book writing process, and a sneak peek at the eBook… Winter Houseplant Care: Keeping Indoor Plants Alive When It's Freezing Outside.
Why I Wrote The Book
Because I love houseplants. I got my passion for houseplants from my mom. I remember being surrounded by green through my childhood, she always had (and still has) gorgeous, lush green houseplants. Now I have hundreds of different varieties of houseplants of my own, and I love each one. So, when I decided to finally write my first book, I knew that it would be about houseplants – it just felt right.
Why "Winter Houseplant Care"?
The biggest struggle I've faced growing houseplants through the years is keeping them thriving and bug free during the long winter months. It's a challenge for sure, and some years I couldn't wait for spring to come so I could throw put them back outside.
I've spent a lot of time babying my houseplants during the winter, and have killed my fair share of plants (oops!). I wanted to write a book that would help other indoor gardeners keep their houseplants thriving through the winter months without all the work and stress that I've gone through over the years. I like to think of the book as a winter survival guide for your houseplants.
eBook Contents
To give you an idea of what you'll find in this book, here's a teaser. You'll find stuff like…
Why the basics of houseplant care are different during the winter
How to prevent nasty houseplant pest infestations
Fun ways to experiment with different methods of winter propagation
How to grow winter blooming houseplants that will flower year after year
Which houseplants will grow in your north, south, east or west facing windows
How to make it easier to keep your houseplants thriving through the winter
….and most importantly answers to question you've been asking yourself for years… "Why do my houseplants always die?"
A Look Inside
Simple, clear and easy to read. You can read it cover to cover, or use it as a reference guide – picking it up and putting down as you please.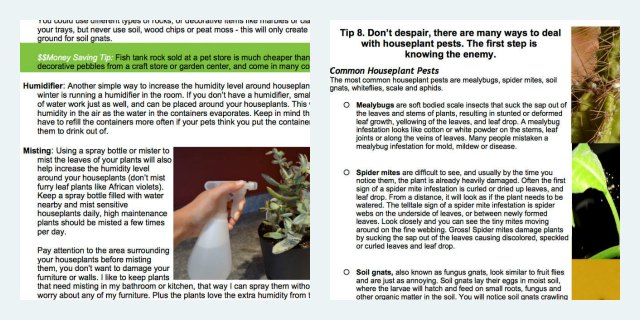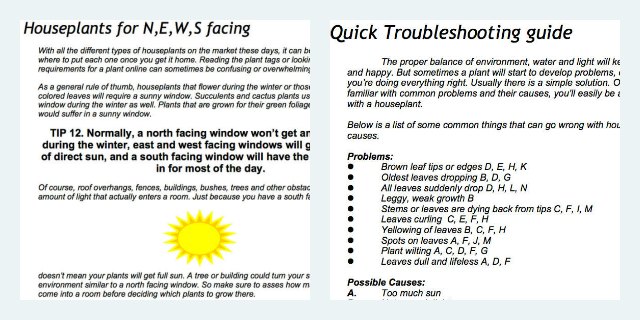 How To Buy The eBook
Right now, the Winter Houseplant Care eBook is only available for sale on my website. Click the Buy Now button below for instant access! Or you can click on Learn More to read more details about the eBook.
I hope you will love it!
Oh, and since writing this, I have published several more eBooks. Check out all of my gardening eBooks on this page.