When I was a newbie gardener and finally got brave enough to start my garden plants from seeds, I thought I needed to start all of my seeds indoors. Although I was pretty successful starting lots of types of seeds indoors, I had many failures too, and finally gave up starting some stuff from seed because it was too hard.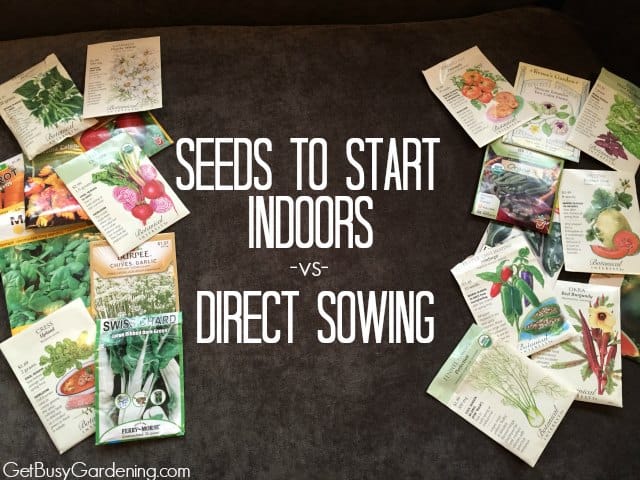 After a few years of trial-and-error, I started to experiment with seeds to start indoors -vs- sowing (i.e.: planting) them directly into the garden. I literally started tossing my leftover seeds into the garden in the spring just to see what would grow. It turns out that some seeds will grow better when sown directly into the garden, while other seeds are easier to start indoors (especially if you have a short growing season like I do).

Seeds To Start Outdoors (Direct Sowing)
There are tons of types of seeds than can be sown directly in the garden. These are seeds that have a short enough growing season, and grow quickly from seed. Most of these are also frost tolerant and can be sown in the garden as soon as the ground thaws in early spring.

Related Post: How To Test Viability Of Garden Seeds
Seeds To Start Indoors
Some seeds perform their best when started indoors weeks before it's safe to plant them into the garden. Many warm weather loving seeds need warm soil to sprout, and a long growing season to fully mature. If they were planted directly into the garden in early spring, they wouldn't have time to fully mature before frost kills them off in the fall. These are the seeds to start indoors…
Related Post: Seed Planting Schedule: When To Start Garden Seeds Indoors
It is fun to experiment with seeds, so take these lists and try growing your seeds indoors -vs- out to see what works best for you.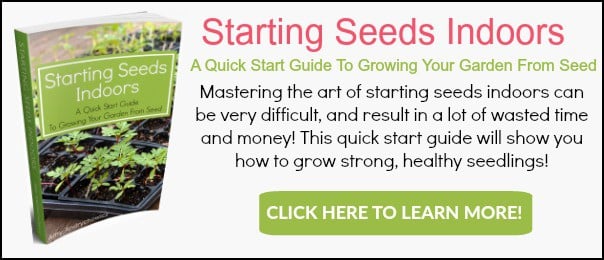 More Seed Starting Tips:
For more information about how to start seeds inside, and tons of tips for starting seeds indoors, click here… Sowing Seeds
Leave a comment below and tell me your favorite seeds to start indoors -vs- direct sowing in the garden.
Pin It!