This fall, I brought this large hibiscus tree inside to overwinter it in the house. I am a softy when it comes to plants and I just can't bare letting them die by slowly freezing to death. It was lush and beautiful and flowering profusely when I brought it in.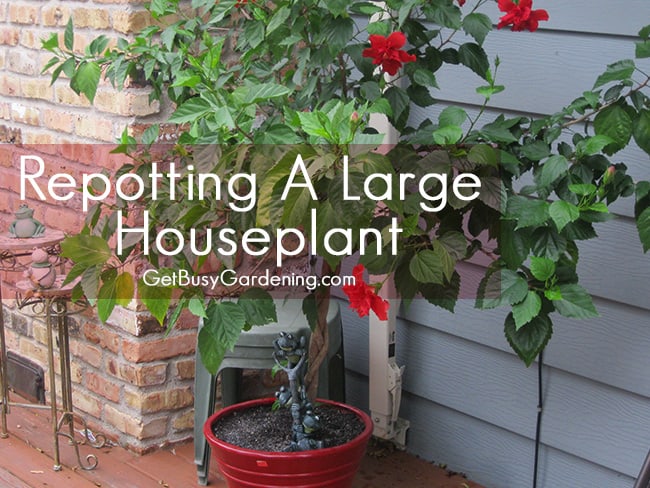 It was also very root bound and in desperate need of repotting, but it was already too large for my house so I didn't want it to grow any larger.

Normally, when a houseplant becomes root bound, you would repot it into a larger pot. Repotting a houseplant encourages the plant to grow larger.
But, if you have a plant that is already large and you don't it to grow any larger, there is a solution. You can trim the roots and repot a large houseplant back into the same pot. This is what I chose to do with this hibiscus.
How to repot a large houseplant
First I gave the foliage and branches of the plant a drastic trim. Next, I used a knife to trim off a few inches all the way around the root ball. Most of what I removed were small surface roots.
Then I filled the bottom of the pot with fresh potting soil and placed the root ball back in the pot. Finally, I filled the rest of the pot with fresh potting soil and gave it a good drink of water.
Whew, now that that's done, the size of the plant is much more manageable, and I think I will be able to find a place for it to live during the long winter inside.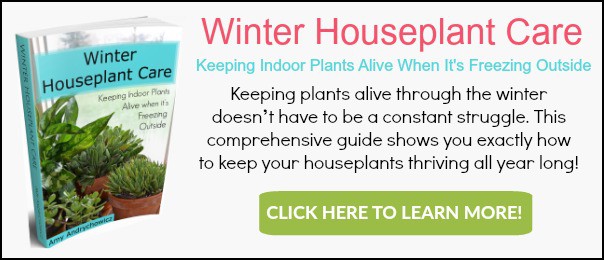 Do you overwinter any large plants in your house?