Your free printable copy of Neem Oil As Organic Pest Control is on its way to your inbox right now! Here are instructions for downloading it…
Go to your email inbox
Open the email I sent you and click on the link
Save the document to your computer or print it
If you don't get my email within a few minutes, check your spam folder
ATTENTION HOUSEPLANT LOVERS: Don't let your houseplants suffer another minute from pests that are not only annoying, but destructive to your beloved plants.… Discover now…
How to Identify Common Houseplant Pests AND Effective Methods to Control Them Without Using Toxic Pesticides
This Guide Reveals Proven Ways To Debug Your Houseplant FOR GOOD
Does it drive you crazy when you find bugs crawling on your houseplants, or flying all over the house?
Are you creeped out by all the disgusting bugs that are infesting your plants, but you don't know how to control them?
Do you ever feel like giving up on houseplants all together because it's too much work to keep them bug free?
I Know What It's Like Because I've Been There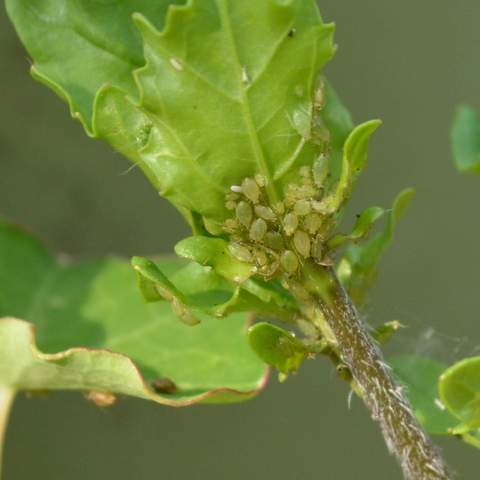 I know how frustrating (and GROSS!) it can be to find bugs on your houseplants.
I know how it feels to be completely overwhelmed by infestations that spread like wildfire to your other houseplants.
Sometimes you just feel like giving up on growing houseplants all together.
If you're stuck because you can't find straight answers to help you successfully control bugs on your houseplants, it's not your fault.
Most information about houseplant pest control on the internet is contradictory and confusing - and a lot of the advice is not even accurate.
When I bought my first house back in 2002, I was excited to fill it with houseplants. I grew up surrounded by houseplants and I've always loved them, but I never had to deal with the bugs before.
The more houseplants I collected the more bugs I battled, and I had no idea how to keep them under control. When I first saw white cotton stuff on my favorite hoya plant, I thought it was a fungus or disease. Then there was the aphid outbreak of 2009 (I'm still traumatized by that). YUCK!
I was desperate to get those nasty bugs under control. That's when I started researching and testing different methods of houseplant pest control, and then simplifying those methods to make bug control easy for any indoor gardener.
Your Houseplants Can Be Bug Free
These basic houseplant pest control methods will make controlling houseplant pests a snap - My houseplants are bug free and yours can be too!
I've simplified the process so that you can quickly become an expert at killing the bugs on your houseplants for good.
Quickly becoming an expert at terminating those nasty bugs for good, and preventing future outbreaks
Stopping insect pest infestations from ruining your houseplants and spreading to other plants
Preventing bugs from taking over in the first place so that you don't have to spend hours upon hours fighting them
Knowing how to identify the bugs that can infest your houseplants, and exactly what to do as soon as you spot the first one
Knowing exactly what to look for to identify an insect problem early, and being able to wage a swift counter attack
Houseplant Pest Control: The Essential How-To Guide For Battling Bugs On Indoor Plants Will Show You…
Where those nasty houseplant bugs come from, so you can prevent future infestations
How to control houseplant pests without using harmful chemical pesticides
An in-depth look at six of the most common houseplant pests; what they are and how to squash them for good
How to debug and clean your houseplants, so you don't bring any bugs into the house when you move your plants inside for the winter
How to use Neem Oil as organic pest control, and other non-toxic ways to fight houseplant pest infestations
And much more...
You might be thinking, "Only $5, how good could this be?" There are four reasons why I'm selling this guide at $5.
I remember what it's like learning how to control houseplant pests, and worrying about the cost. $5 puts the guide within reach of the vast majority of people. It's not too expensive for anyone who's ready to learn effective methods of houseplant pest control.
At the same time I only want to work with people who are serious about learning how to grow healthy houseplants. Investing $5 shows me (and more importantly, shows YOU) that you're eager to learn, and will get the most out of your investment.
Anyone who IS serious enough to invest the price of one new plant to buy this guide will have the incentive to act on the knowledge, and ultimately move closer to their dream of becoming an expert.
I look at this as the beginning of an ongoing relationship with you. When you see how much pain and frustration this guide will save you, I know you'll continue to work with me to learn more about houseplants and gardening.
So if you're serious about learning how to control houseplant pests, click the "Add to Cart Now" button below. If you need to justify the expense, skip one latte this week and it's paid for.
Click the button to get instant access to
Houseplant Pest Control: The Essential How-To Guide For Battling Bugs On Indoor Plants
30 Day Money Back Guarantee
Read and use the guide risk free for 30 days. If you're not satisfied that it will save you money, just ask for a refund and I'll immediately give your $5 back. No hassle. No questions asked.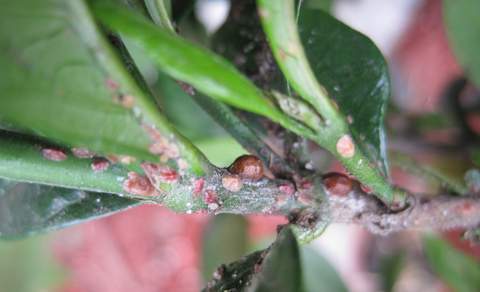 Now you have a choice to make.
A few weeks from now you could still be trying to piece together free information you find scattered around the internet, hoping that it will work.
or..
You can follow my Houseplant Pest Control guide that simplifies everything for you. Get started fighting bugs now.
Click the button to get instant access to
Houseplant Pest Control: The Essential How-To Guide For Battling Bugs On Indoor Plants
P.S. This guide reveals the simplest methods for successfully controlling houseplant pests. It will show you exactly how you can control any type of bug infestation on your houseplants. For less than the price of one new plant, I will show you how to save your beloved houseplants from being destroyed by nasty bugs.
P.P.S. Remember, your investment is 100% covered by my No Risk Guarantee. You can't possibly lose money. I've made it a no brainer.
Click any of the "Add to Cart" buttons on the page
Log in to your PayPal account OR select "Pay with a debit or card"
Complete your payment via PayPal
Check your email inbox for instructions on how to download your Ebook
Enjoy your Ebook!
Click the button to get instant access to
Houseplant Pest Control: The Essential How-To Guide For Battling Bugs On Indoor Plants